Norse Mythology
24 March 2023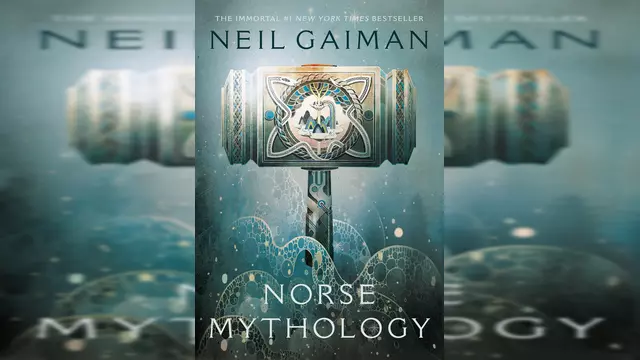 Norse Mythology by Neil Gaiman
Honest disclosure, I'm a huge fan of fantasy and mythology, so I could be over positive about this book.
After having a total failure on The Starless Sea, this book served as a big aid in getting me back to reading™. I love mythology so crazily, and no matter how much expressive they are, I always feel like that's not enough. But that's just another story.
Now about this book- it was excellent. It has a little number of chapters where each chapter is a short story involving Gods and giants. The stories were really short, nothing verbose or boring. The number of pages in the book itself is less, so a professional book dragon 🐉 can eat up from cover to cover within a day.
It starts, like any other mythology story, with the narration of world creation. After that a few stories about the famous Gods like Odin, Thor, Loki etc. The middle stories are all about other Gods and other happenings. The final chapters describes the end, which I guess, if I explain, would become a spoiler.
What I liked more about the stories (or the Norse mythology itself) is that most of the stories have a connection with the life we lead now. It could be about cheating or wordplay or underestimation etc.
Finally, if you are in need of short stories of short duration to fill your break time, then I highly recommend this book. You need not remember the previous stories to read a new one as the stories are not much connected. So it reduces the burden on your memory especially if you are a person like me who forgets everything easily. 🤓
A great book, enjoyed every word of it.